Update
Schedule
Apr 10th 3pm UTC+9, for 60 minutes
Magnitude
Inactive players are moved to inactive areas, as per the standards.
Kingdoms get rearranged according to their score. (Moved by up to 5 kingdoms)
Empty kingdoms may be added.
Some kingdoms in areas that have too many empty kingdoms may be removed.

Kingdoms may move more than 5 cities if empty kingdoms get removed.
Kingdoms that have no occupied dominion are liable to removal.
The kingdom score of kingdoms get recalculated.
Changes
Hero Exchange
Now you can exchange message-reward heroes that you already have for Diamonds.
New Rankings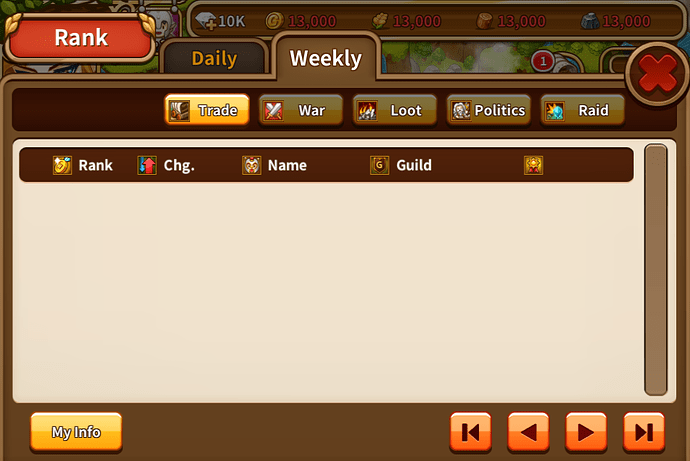 War, Trade, Loot, Raid, and Politics rankings are added.
Daily
User : The sum of research score, army score, dominion prosperity, etc.
Temple : The number of possessing temples
Weekly (Reset at Every Earthquake)
Trade : Weekly total trade count
War : Weekly sum of army score your enemies lost due to your attack
Loot : Weekly sum of resources you loot
Politics : Weekly sum of user ranking score you earn
Raid : Weekly score of destroying Chasms and Great Chasms.
Hotfix
Adjusted the minimum speed of heroes and armies to 1.