Hello I am playing god quest in artemis server. Everytime I move dominion an earthwuake report keep on reappearing . It is getting annoying, everytime I move to another dominion the earthquake announcement keep on popping up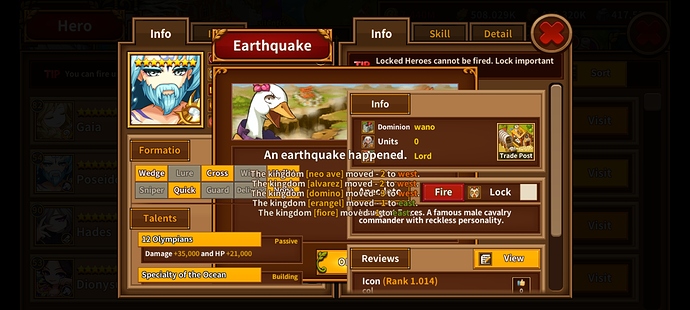 As you can see it overlap here .
Another question regarding the update, is it true that you can no longer use gold to level up your hero past lvl 60? U must use strong chocolate,ginseng,etc?
Or is this another bug ?
As far as I heard the level up material are for making hero levelling easier as an additional option, but as of right now if u can no longer use gold at all past lvl 60 I find this to be more difficult actually to level your heroes.